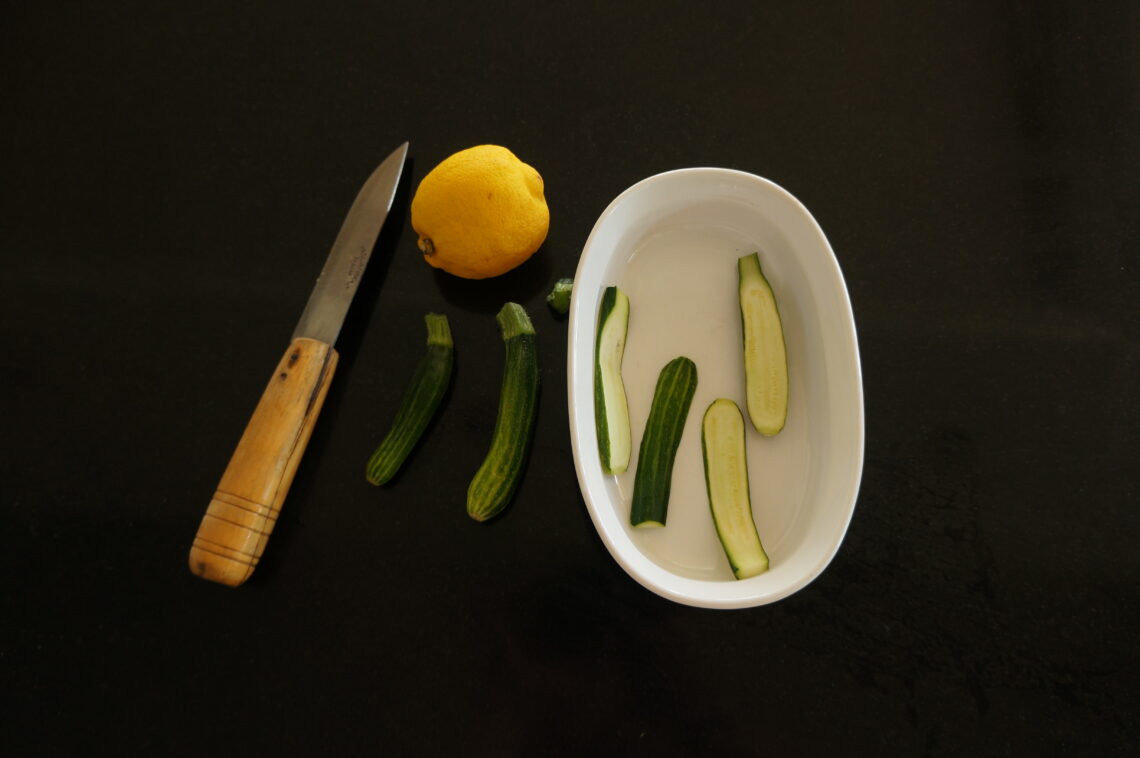 If you grow zucchini, sometimes you'll see baby ones that stop growing. When I was living on the Aegean Coast, I learned a very easy and tasty way to make use of them! 
This is a cold cooking technique that is used also for preparing fish. The lemon and salt are serving as cooking agents.
Zucchini with Lemon
Directions
Slice zucchinis  thinly lengthwise

Place them in a shallow dish

Juice 1 lemon and make sure all of the slices are covered in it

Add 1 teaspoon salt 

Put in refrigerator and wait for an hour. The lemon and the salt will slowly cook zucchini slices.
Enjoy it as a refreshing side dish in hot summer days!