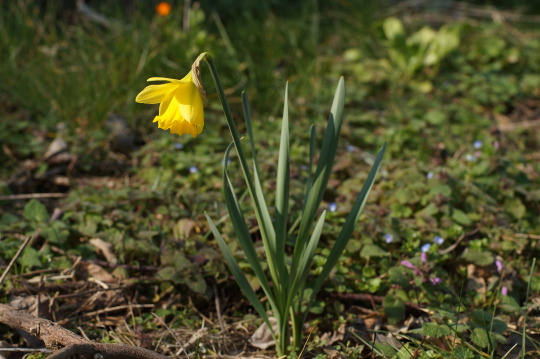 Spinach plants that I sowed at the end of September are going strong. They endured snow and freezing weather!
---
Broccoli is fruiting
---
Swiss chard's leaves are getting larger,
---
Fennel is giving out new shoots which are delicious in salad!
---
Daffodils are blooming!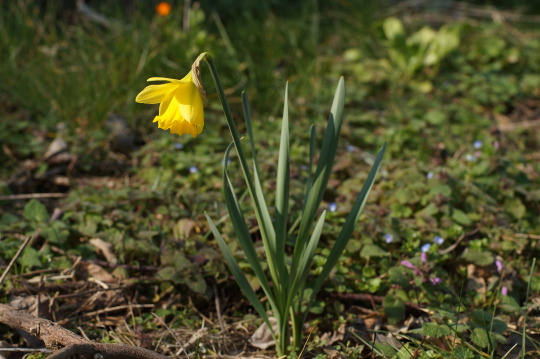 ---
Kale is there whenever we need it!
---
Garlic and onions are growing
---
Wild lavender (lavandula stoechas) is just about to bloom. I gathered its seeds from the Aegean Coast of Turkey where I used to live. Their scent is the calling of spring!
---
Crocus is in flower!
---
Broad beans are flowering also! Couple of weeks ago they stayed under the snow for 2-3 days.I was worried that they would freeze, but other than a couple of darkened leaves they're all healthy and strong!
---
Wild oregano is giving out new shoots. // Orhanlı kekiği yeni filizler vermeye başladı.
---
As always, calendulas are in bloom! // Her zaman olduğu gibi aynısefalar çiçekte!