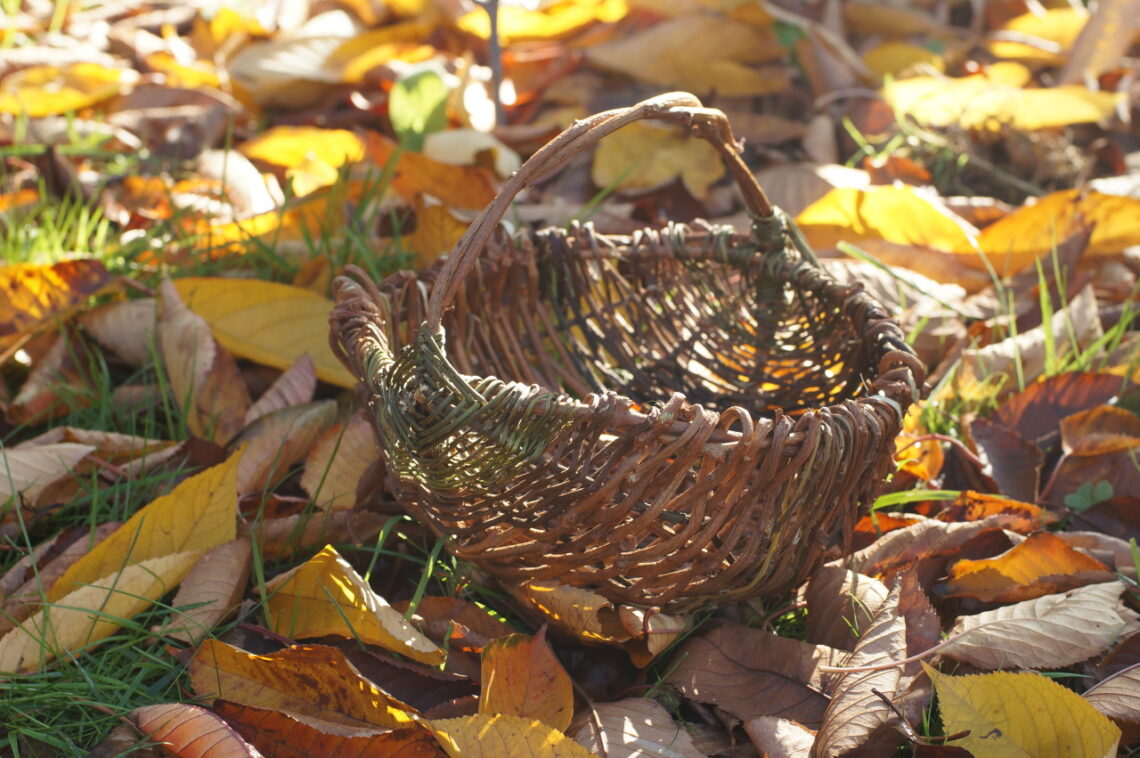 We have virginia creeper and honeysuckle on our front fence that grew wildly over the past spring and summer. So after I pruned them, I removed the bark of honeysuckle and carefully coiled them. Then I started experimenting on making baskets.
This kind of basket which is also called an egg basket is quite fun to make. The only thing is that it requires extremely flexible vines, because of the tight turns.
I used all the vines fresh, therefore a couple of weeks later they shrank a little bit. Usually you have to dry the vines and moisten them prior to weaving. I will try that too! 
After all there's nothing to be afraid of starting to  make baskets! There's so much material around, and you just have to experiment and see which vines are suitable for which projects.