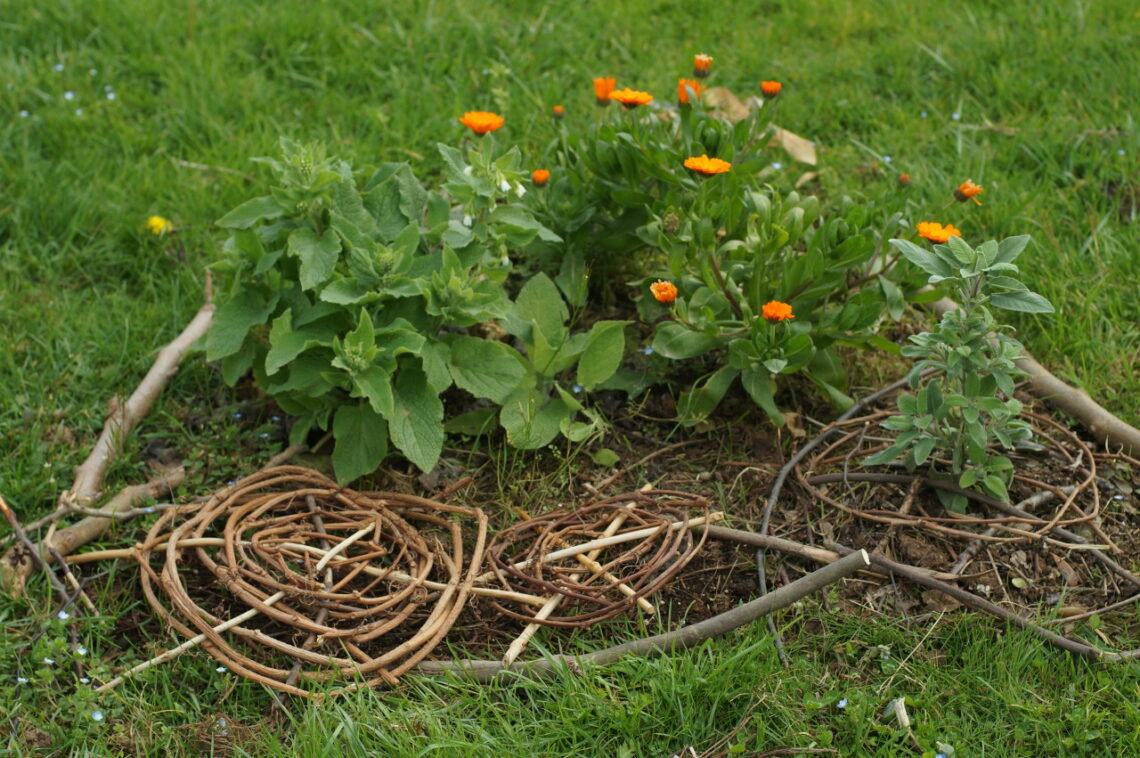 Protecting Seeds and Seedlings
Ways to Protect Seeds and Seedlings from cats,slugs etc..
When I started sowing seeds in the early spring when the weather was still chilly, I realized that I have to protect them from our kittens who tend to dig wherever there is beautiful open soil. Also slugs and snails love the newly sprouted seedlings. So I had to find a way to protect them!
As I was trying to figure out how to weave baskets, I made frames with pruned branches and wove around them roughly with ivy and grape vines. I placed them where I sowed the seeds and waited for them to sprout!
I also found a small metal basket at home and just placed it where I sowed seeds.Its holes were big enough so that I kept it in place until the seedlings got stronger. I lost 2 of them to snails but it worked for kittens!
Another protection way that I use the most is plastic water containers cut in half.Sometimes wind blows them away, so just put a stone on top to keep it in place.