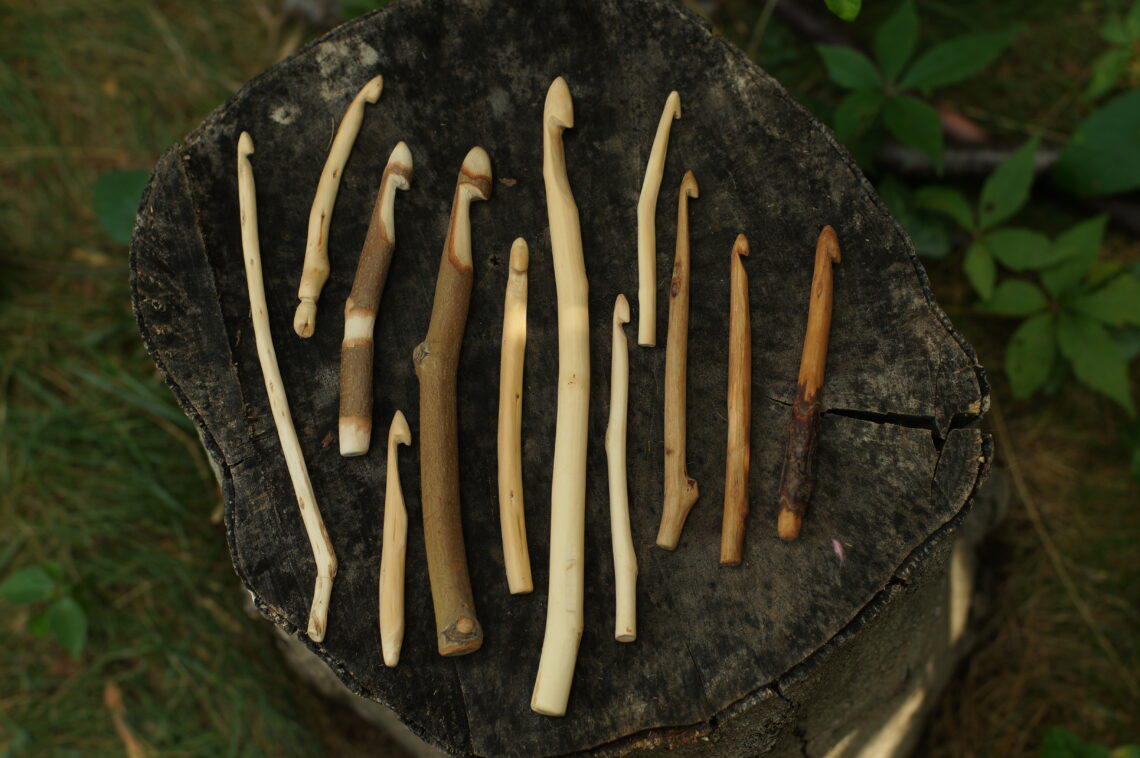 Hand Carved Crochet Hooks
Hand Carved Crochet Hooks
Making my own craft tools was in my mind for a long time.At last we started making crochet hooks from the branches of pruned trees that we find around our neighborhood.
The first tree we carved was quince which was very very soft and smooth. The second was sycamore tree (also called plane tree). There are rows of them in our neighborhood, and every winter they get to be pruned. So we went and collected some branches and began working. This one is quite hard to work with but has wonderful vertical lines.
As a life-long crocheter, I try them as soon as they're finished. It's so much different to work with a hand carved hook than the factory made metal ones.It feels like a living object, without losing its characteristic qualities.