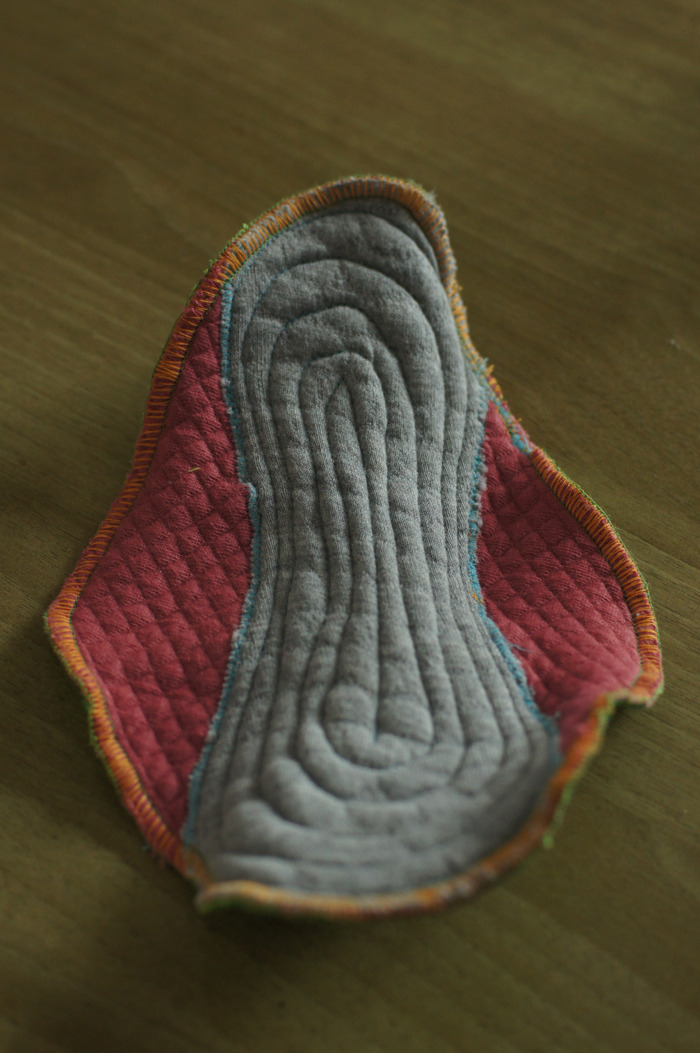 Cloth Pads
You can easily make your own menstrual pads with used/unwanted clothes such as sweatshirts or flannel pijamas.They are environmentally friendly and once you get used to using them you can't give up!
Cleaning part is not that hard as you'd imagine.Just run it trough cold water and wash it with soap.In winter it takes a bit time for it to dry, but if you make many extra ones, you can use those while drying the others.
You can make the pattern out of a commercial pad and make custom adjustments according to your needs.I used raincoat fabric for the outer layer to prevent leakage.
First sew the gray part to the main fabric.
Then overlock (or zigzag) it together with the outer layer.
Quilt the center part with a round stitch working it from outside to center.
Lastly sew velcro or put snaps on the wings for the closure.