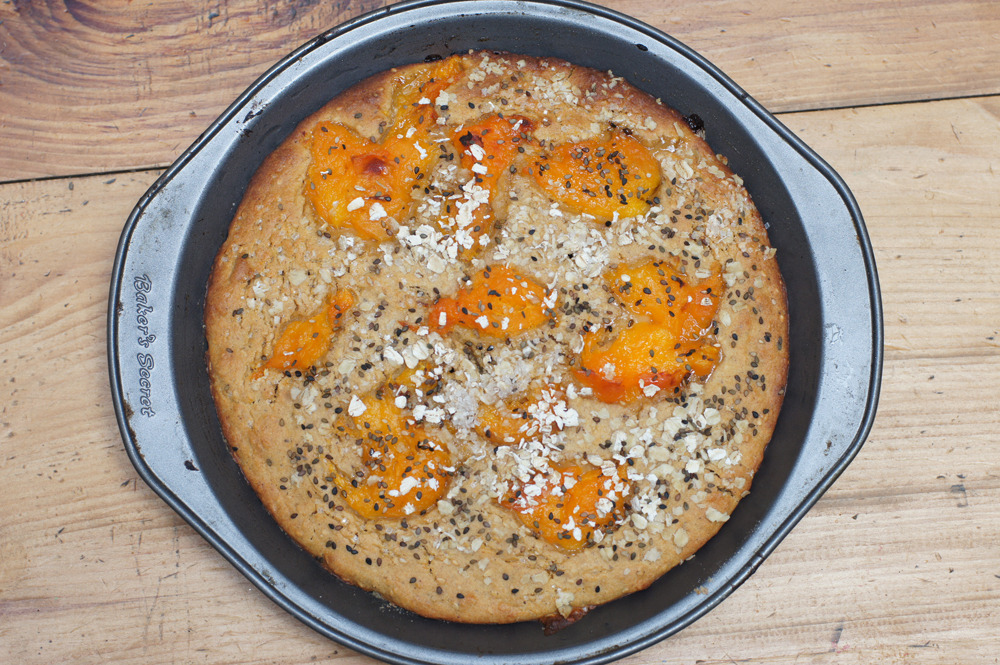 It's apricot time in Marpha! The one tree in the garden bears so much fruit that we're constantly processing them into jam, drying them, even making spicy sauces out of them!
Today I made an apricot sourdough cake with sesame. The taste was as it had yogurt inside, and its texture was so light and airy.
Here's the recipe:
Overnight
1 cup sourdough
2 cups flour
2 cups lukewarm water
Cake
2 eggs
1/3 cup oil
½ cup sugar or molasses
1 ½ to 2 cups flour
¾ cup milk or water or apricot juice
2 teaspoons cinnamon
1 teaspoon chai masala
2 cups apricot jam
½ cup sesame (optional)
Mix 1 cup sourdough with 2 cups flour and 2 cups lukewarm water, cover it with a cheesecloth and leave it overnight.
In the morning add the rest of the ingredients and let it rise for 2-3 hours.
Bake in the preheated oven at 200 degrees C.